Patrol
Ever wondered what a Patrol Deputy does on a day-to-day basis? Patrol Deputies in Williams County are on duty 24/7 to patrol more than 2,000 square miles of rural areas looking for illegal, hazardous, or suspicious activities and/or people. They also respond to emergency situations and at times assist police officers in Williston and Tioga.
Patrol Deputies typically work a 12-hour day, which can be extended at any time due to serious emergency calls, transports to other cities in the state, or paperwork.
On any given day, they can respond to a wide variety of situations such as theft, driving complaints, assaults, or narcotics offenses.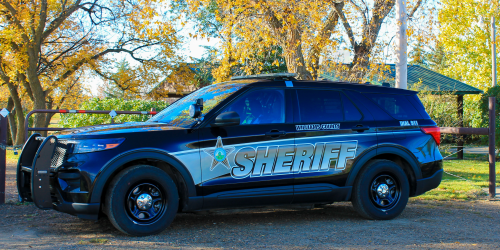 Detective/Investigations
Detectives with the Williams County Sheriff's Office are responsible for investigating criminal cases such as aggravated and simple assaults, burglaries, and homicides. Working with Patrol Deputies who gather the initial information for a criminal complaint, Detectives follow up on the complaint to help solve the case. They use their analytical skills to collect and handle evidence, evaluate crime scenes, and interview witnesses.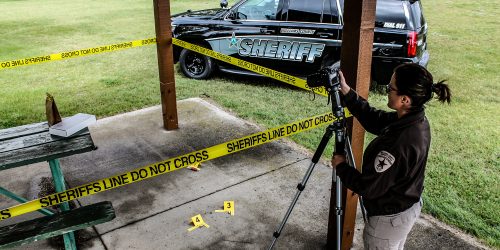 Corrections
Did you know our jail is really called the "Correctional Center" and is the only jail in the County? Corrections Deputies work in the Correctional Center to oversee all inmate activity throughout a shift. They monitor for any signs of behavior changes and enforce the rules in the 244-bed facility.
Corrections Deputies investigate cells for any signs of hazards or unsafe conditions and they screen mail and packages to ensure no prohibited items enter the facility. Their responsibilities also extend to transporting inmates away from the Center to places such as other correctional facilities, medical facilities, and courtrooms. They also have many administrative duties, including daily report logs and documenting any investigations or incidents that take place during a shift.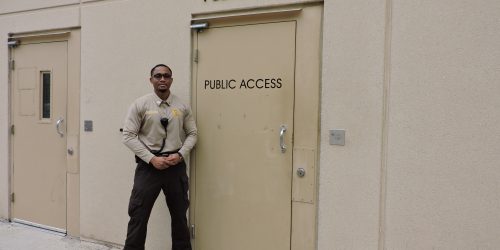 Courthouse Security
Security screenings in the Williams County Courthouse were first implemented in March of 2019. Security Deputies staff the screening area during business hours. In addition to conducting a routine security check with a metal detector, belongings are scanned to make sure things like knives and other weapons, which are not allowed in publicly owned or operated buildings, don't make it into the Courthouse.
When coming to the Courthouse, please arrive a few minutes early to allow enough time to go through security!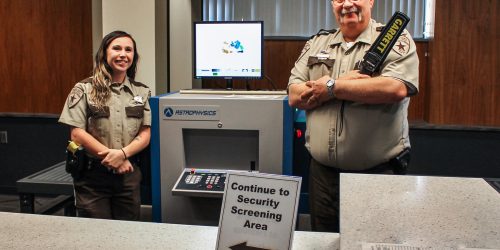 Civil Process
Civil Process Deputies are responsible for serving documents such as court ordered evictions and subpoenas. They also issue fireworks permits for the County. Service of Process includes lawsuits, protection/restraining orders, enforcement of court orders, Executions of Judgement, Foreclosure Sales, Evictions, and Repossessions. For more information about the civil service process, visit the Civil Process Division webpage.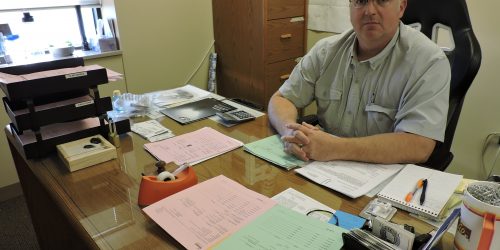 Special Operations
School Resource Deputies
Our School Resource Deputies serve as a liaison between Williams County schools, the community, and outside agencies. They create and present educational programs about topics such as substance abuse and crime awareness.
Transport
Transport Deputies are responsible for scheduling and transporting inmates to and from the North Dakota State Penitentiary, courts, and hospitals. Deputies also schedule and transport Juveniles between court and juvenile detention centers.
Weight & Truck Enforcement
On a daily basis, Weight & Truck Enforcement Deputies patrol roads in the County to monitor for violations of current weight restrictions and to enforce compliance. Weight restrictions are put in place by County Highway and/or Townships to help protect the integrity of the roads. A fine is imposed if the Deputy finds that someone has violated a weight restriction and/or doesn't have the appropriate permit.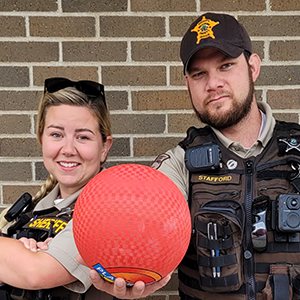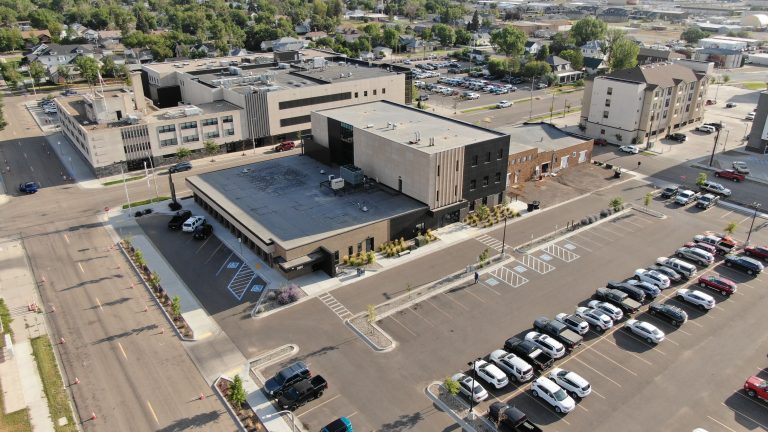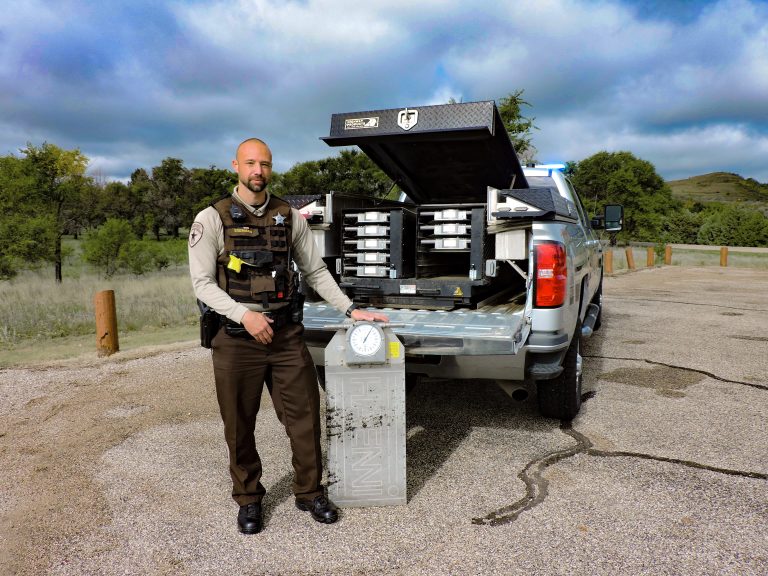 Northwest Crisis Negotiations Team
The Northwest Crisis Negotiations Team (NWCNT) is comprised of law enforcement from the Williams County Sheriff's Office and the Williston Police Department. Typically, the NWCNT gets called out when the Williams County SWAT team responds to a scene. The NWCNT is trained to handle many different types of risky situations such as when an individual has barricaded themselves, hostage situations, suicidal individuals, and serving high-risk warrants.
They help to de-escalate these kinds of situations by using verbal crisis management techniques. Their goal is to prevent harm and save citizens lives while also reducing risk for first responders.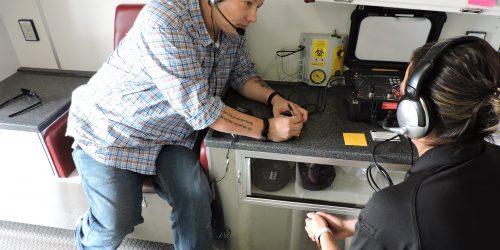 Northwest Narcotics Task Force
The Northwest Narcotics Task Force is comprised of members from several local and federal agencies in the region: the Williams County Sheriff's Office, Williston Police Department, McKenzie County Sheriff's Office, Border Patrol, and the ND Bureau of Criminal Investigation. Since the mid-1980's when the Task Force first formed, members have worked together to proactively investigate the transport and distribution of narcotics, such as heroin and meth, in and out of northwestern North Dakota. They can also be called to provide intelligence and assist with narcotics cases for other local, state, and federal agencies as needed.
Northwest Special Events Team (NWSET)
The Northwest Special Events Team (NWSET) is made up of more than 25 members from the Williams County Sheriff's Office and Williston Police Department. NWSET members are specially trained in crowd management to allow everyone the right to engage in peaceful gathering while also protecting the community from violence and property destruction. NWSET members train with other law enforcement agencies to provide assistance throughout our region and the state of North Dakota.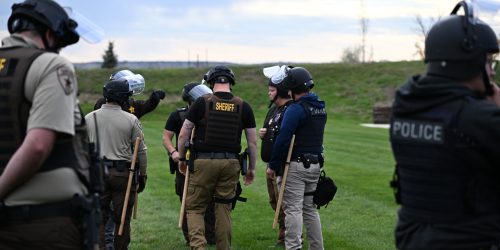 Search and Recovery
The Search and Recovery Team responds to many different types of water based recoveries such as boating accidents, swimming accidents, evidence recovery and ice recovery. They use equipment such as SCUBA gear, side scanning boat based sonar, active imaging sonar, VideoRay submersible ROV, an Airboat, deep water boats and a SHERP to do their job.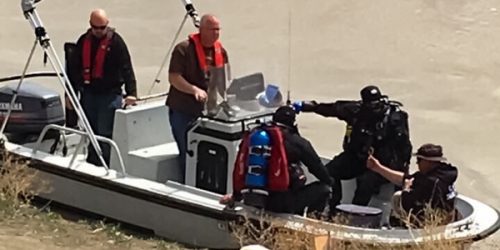 SWAT
The term "SWAT Team" stands for "Special Weapons and Tactics team." The Williams County SWAT Team is made up of more than 20 members from the Williams County Sheriff's Office and the Williston Police Department.
SWAT Team members protect citizens and fight crime during high risk and high stress situations that require the response of specially trained law enforcement. The SWAT Team, which travels in an armored vehicle called the "Bear," typically respond to scenes with barricaded subjects, active shooters, or hostages. The SWAT Team also assists with serving high-risk search warrants and arrest warrants.