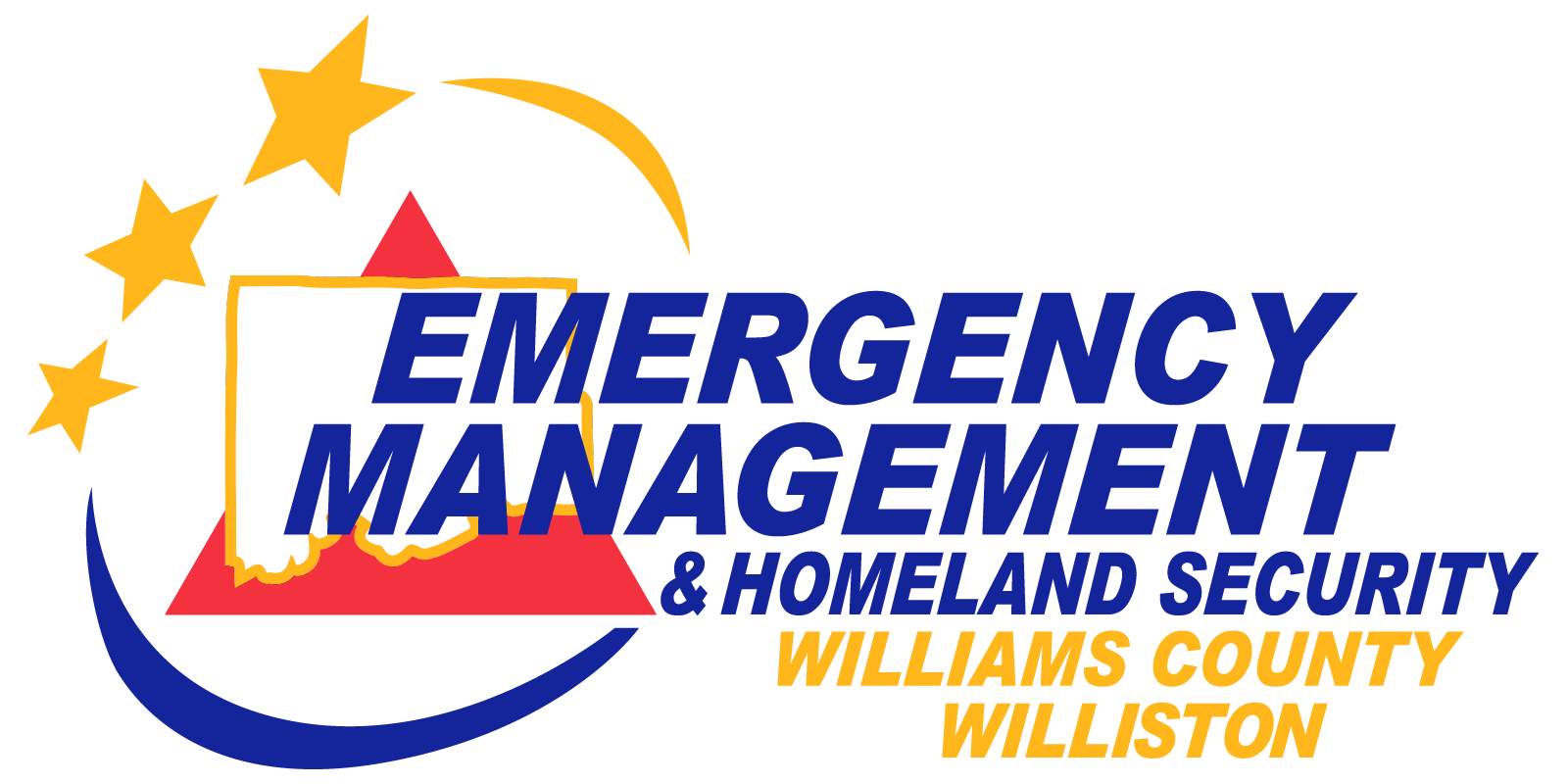 FOR IMMEDIATE RELEASE
January 10, 2022
For more information, contact:
Mike Smith
Williams County/Williston Emergency Management Director
mikesm@co.williams.nd.us
701.577.4511
Williams County/Williston Emergency Management to hold public meeting for update to Multi-Hazard Mitigation Plan
 Williston, N.D., (January 10, 2022) – Officials from Williams County are starting the process of updating the County's Multi-Hazard Mitigation Plan. A community input meeting is scheduled for Tuesday, January 25, 2022, at 6:30 pm in the new Emergency Operations Center (3429 4th Ave W Williston, ND 58801).
The Williams County Multi-Hazard Mitigation Plan is updated every five years. This plan makes it possible to reduce risks from all hazards throughout the county, and therefore makes Williams County eligible for Hazard Mitigation funding from the state and federal governments.
During the first planning meeting, information will be provided about the update process, an overview of the current plan will be given, and discussion will be held about how the public can contribute to enhancing the plan.
Subsequent meetings will build on the input received as ideas for mitigation projects around the County, which will be included in the final plan.
A copy of the current Multi-Hazard Mitigation Plan can be found online at https://www.williamsnd.com/hazard-information/.