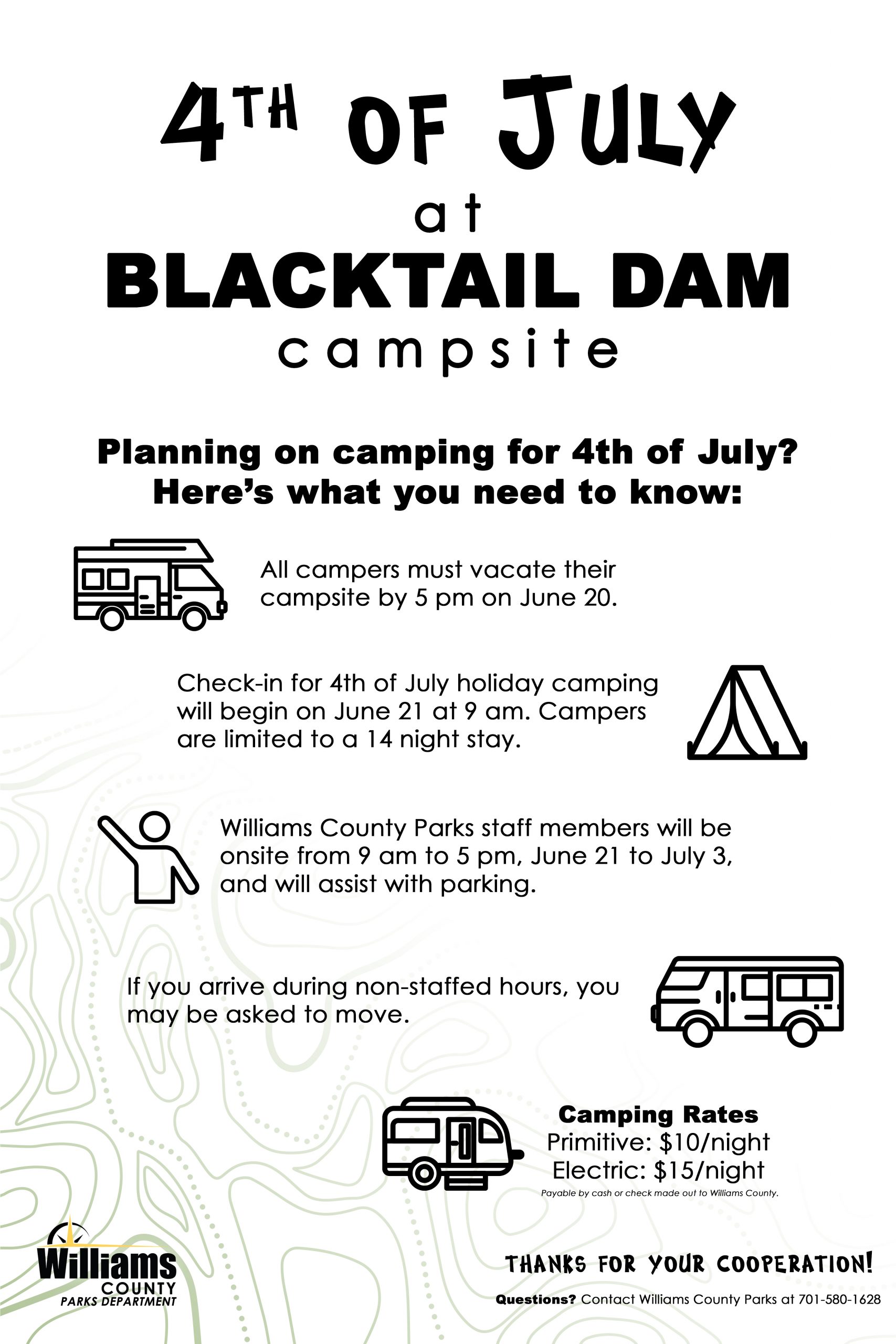 Planning on camping at Blacktail Dam for 4th of July weekend? Here's what you need to know:
All campers (excluding seasonal) must vacate their campsite by 5 pm on Sunday, June 20th
Check-in for 4th of July holiday camping will begin on June 21 at 9 am. Campers are limited to a 14 night stay
Williams County Parks staff members will be onsite from 9 am to 5 pm, June 21 to July 3, and will assist with parking
If you arrive during non-staffed hours, you may be asked to move.
Visit the Blacktail Dam webpage for more information about camping and park amenities.