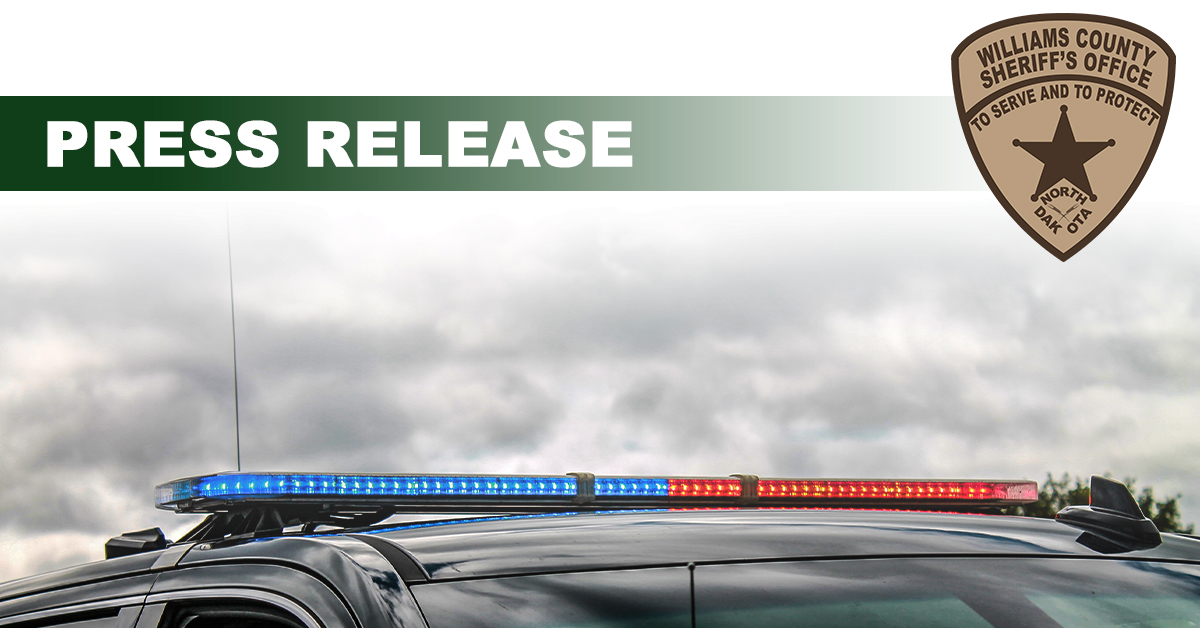 UPDATE 12/16/2022 @ 3:00 PM: The victim has been identified as 30-year-old Megan Lindquist of Washington. She had been living in Williston with the suspect, Jacob Long, and is believed to have been married to him. An autopsy will be completed by the North Dakota State Medical Examiners Office. Long is currently being held at the Williams County Correctional Center on charges of Murder (AA Felony), Terrorizing (C Felony), and Criminal Trespassing (C Felony).
FOR IMMEDIATE RELEASE
December 15, 2022
For more information, contact
Williams County Sheriff's Office
701-577-7700
sheriff@co.williams.nd.us
Williams County Sheriff's Office apprehends murder suspect, Jacob Long
WILLISTON, N.D. (December 15, 2022) – After a nearly 36 hour search, murder suspect Jacob Long has been apprehended and is in custody.
In the evening hours of December 15, Williams County Sheriff's Office Deputies responded to the Buford area in southwestern Williams County where a murder investigation had begun on December 14. Once Deputies arrived on scene, they discovered that a residence had been broken into. Due to the recent criminal activity in the area, the Williams County SWAT Team and the Northwest Crisis Negotiations Team were dispatched to the scene to assist.
After arriving on scene, it was determined that Jacob Long, the suspect from the murder on December 14, was inside the residence. Negotiators talked with Long for approximately an hour and were able to convince Long to exit the residence without any harm to himself or first responders. Long has been taken into custody.
The Williams County Sheriff's Office would like to thank the public for their assistance in locating Long.
###