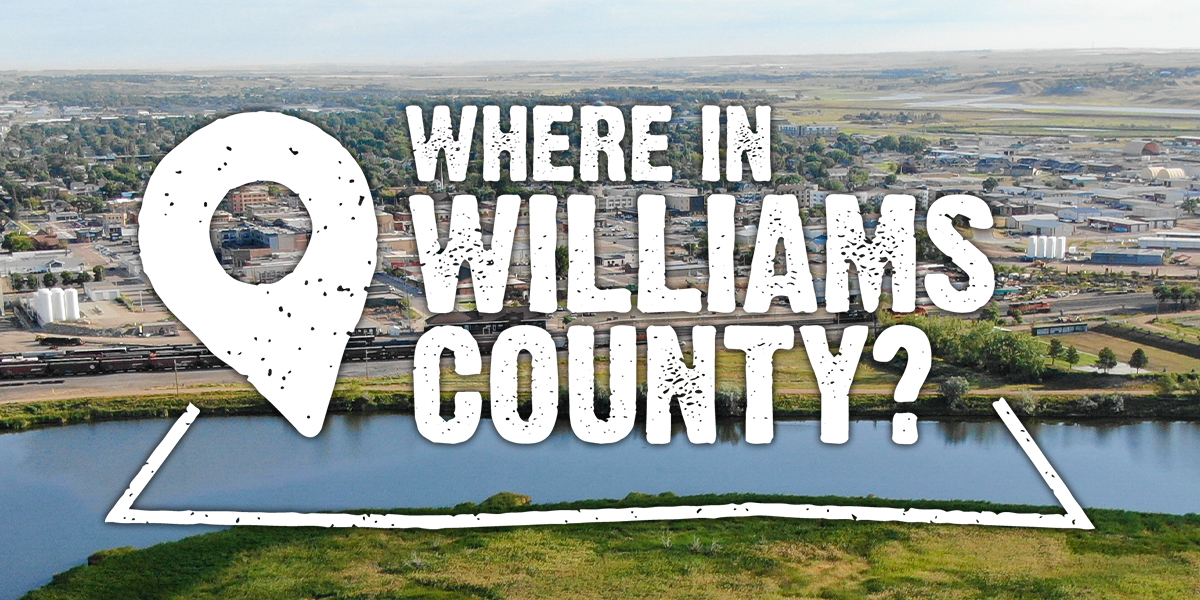 FOR IMMEDIATE RELEASE
May 12, 2023
For more information, contact:
Lindsey Harriman
Williams County Community Engagement Coordinator
701-577-4557 (office)
lindseyh@co.williams.nd.us
Williams County releases community resource, "Where in Williams County?"
WILLISTON, N.D. (May 12, 2023): Williams County is excited to release a new resource for potential residents, newcomers, as well as current residents, called Where in Williams County?. Designed to illustrate all aspects of living in northwestern North Dakota, including winter, the guide provides information about jobs, housing, education, childcare, and things to do. Where in Williams County? is intended to provide employers with a resource to attract and recruit new candidates as well as those who have just chosen Williams County as their new home to get settled quickly. Features of the guide, such as Newcomer 101, provide new residents with answers to frequently asked questions like where to get a drivers license, who are the Internet providers, and where can one can open a new bank.
Where in Williams County? was developed by Williams County and AE2S, with contributions and input from numerous individuals and organizations including Ashley Sevre Photography, the City of Epping, the City of Grenora, the City of Ray, the City of Tioga, the City of Williston, the Williston Convention and Visitors Bureau (CVB), and the Williston Area Chamber of Commerce. The guide will be a living resource, meaning it will be updated often.
The guide is currently available online at whereinwilliamscounty.com and a printed version will be available for distribution in the coming weeks.
###