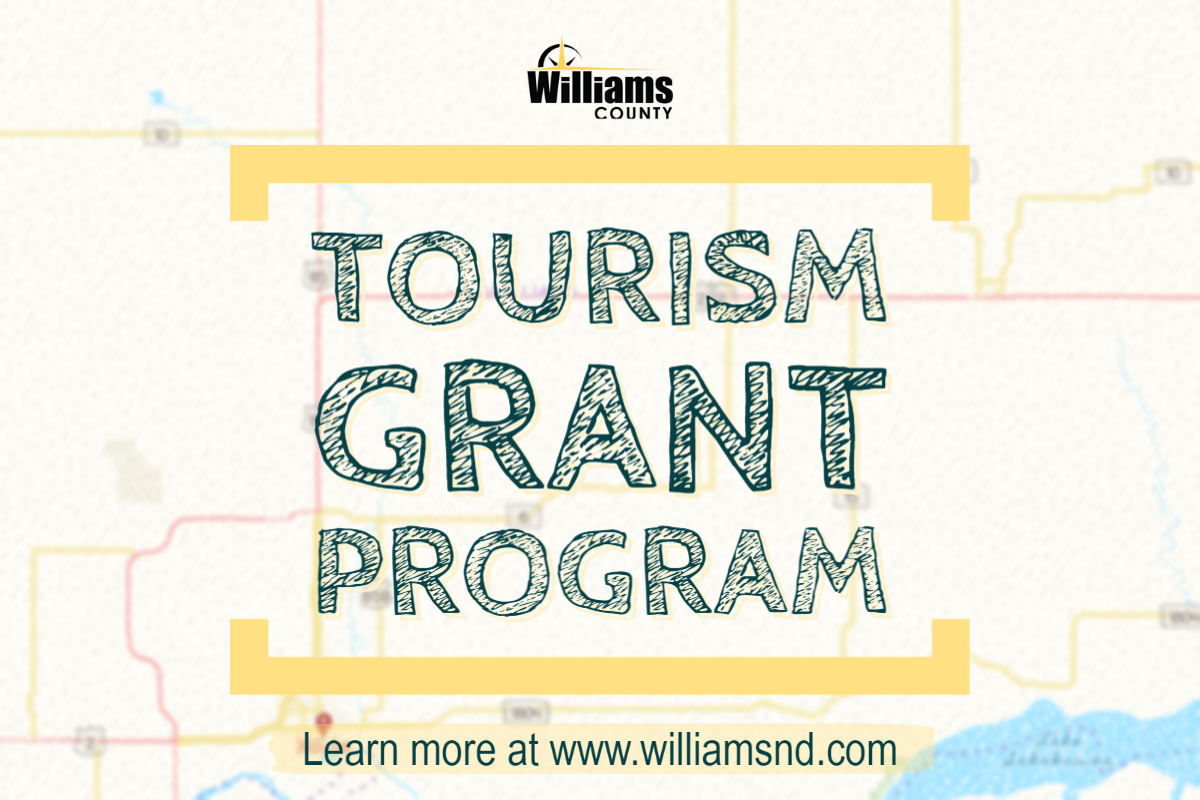 FOR IMMEDIATE RELEASE
July 20, 2022
For more information, contact:
Lindsey Harriman
Williams County Communications Department
Phone: 701-577-4557 (office)
lindseyh@co.williams.nd.us
Williams County announces Tourism Grant Program
Williston, N.D., (July 20, 2022) – Williams County is excited to announce the rollout of a new Tourism Grant Program. The Williams County Board of County Commissioners had approved a total of $60,000 for the 2022 budget year, with $40,000 allocated for capital projects related to tourism and $20,000 allocated for events and advertising. Details of the program were approved during the Commissioner's regular meeting on Tuesday, July 19. The grants serve as a way to reinvest Williams County hospitality-related tax dollars back into the community to attract visitors to the area.
Public, private, and non-profit entities with facilities/events located outside of the City of Williston and the City of Tioga will be eligible to apply; the City of Williston and the City of Tioga each have their own tourism grant opportunities. The Tourism Grant Review Committee will first meet on Monday, July 25 to finalize the application. The Review Committee is comprised of Amy Krueger, Executive Director of the Williston Convention and Visitors Bureau, Katie Ogden, Park Manager of Lewis and Clark State Park, Barry Ramberg, District 5 Williams County Commissioner, with Lindsey Harriman, Williams County Communications and Research Analyst as an ex-officio member.
Additional information and the grant application will be released on August 2, 2022 on the Williams County website, williamsnd.com.
###