About
The Williams County Victim/Witness Program helps victims of crime rebuild their lives and overcome the physical and emotional consequences of a crime. The goal of this program is to improve the treatment of victims and witnesses of crime by providing them with the services necessary to assist their recovery from a criminal act and to support them as they move through the criminal justice system.
Anyone that is a victim of a crime that is being prosecuted by the State's Attorney's Office has a right to victim services.
The program does not discriminate on the basis of race, color, sexual orientation, national origin, religion, sex, disability, or age.
Services Provided
General information about the criminal justice system
Notification of court hearings
Information related to the availability of crime victims compensation, witness fees, and restitution
Orientation to the courtroom
Transportation and accompaniment to court, if necessary
Information on available protective services
Referrals to public and/or private helping agencies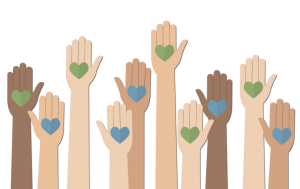 Victim Rights
To be informed as to the status of the investigation
To be informed as to criminal charges filed
To be informed of the defendant's pretrial status
To be provided a safe waiting area during trial
To receive notice as to victims' and witnesses' participation in court proceedings
To submit a Victim Impact Statement
To receive information about available services
Employer intercession
To be informed of the procedures for receiving any witness fees to which they are entitled by law
To have property returned that was taken as evidence
To be present throughout trial
To be informed of rights to a prompt disposition of the case
To receive notice as to scheduling and cancellations of hearings
To be consulted on any potential plea agreement
To be advised of any verdict
To receive prompt notice of defendant's release from custody
The ALL ND Victims Help Tool provides legal information and resources that can be helpful to a victim of a crime.
ND SAVIN, North Dakota's Victim Notification Service, is a free, secure, and confidential way to access custody status and information about criminal cases.
North Dakota offers compensation to crime victims who suffer physical or emotional injury.
The "Green Sheet" is produced by Dakota Family Solutions and provides information about housing, crisis services, medical facilities, and more.