Alma Cook at McGregor Dam | Summer Concert Series
6:00pm - 8:00pm
McGregor Dam
8063 HWY 50, McGregor, ND 58755
---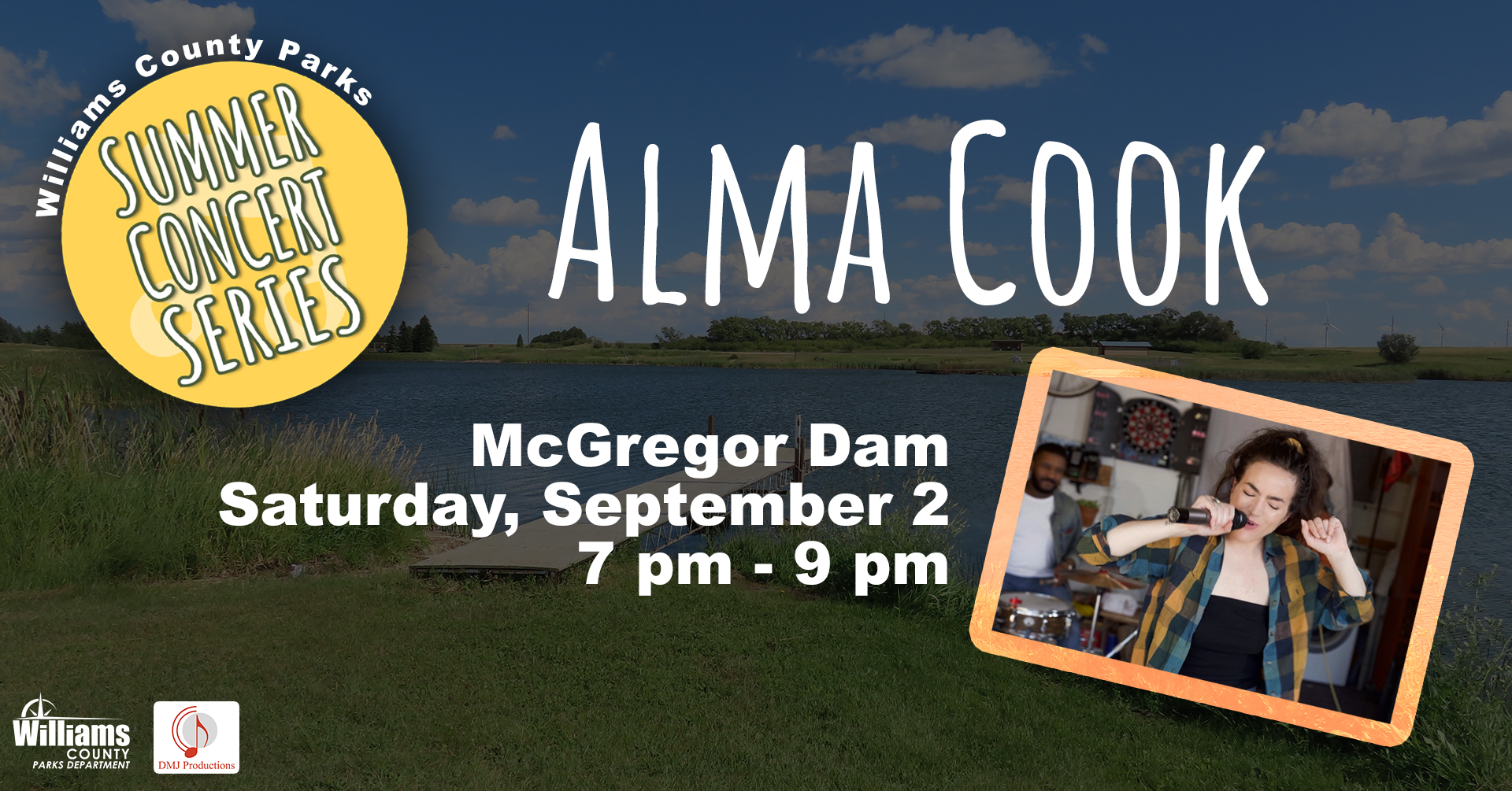 Williams County Parks and DMJ Productions are excited to present Alma Cook! Pack a picnic and come out to the campground at McGregor Dam to hear some tunes and enjoy the evening! The concert is free and open to the public. Restrooms will be available, but please bring your own refreshments and chairs.
Visit McGregor Dam
*Camping is first come, first reserved*
About the band: Alma Cook is a pop singer-songwriter who found her creative roots living in Chicago and LA. After years of coming back and forth to Williston for oilfield work, she fell in love with North Dakota and is now here to stay—just in time to make state and national headlines for her music video, "5000 Candles," which showcased the faces and stories of her friends in the Bakken. Find Alma's music on Spotify, YouTube, or wherever you listen.
Alma marries soulful, mature melodies with thoughtful and often playful lyrics. A dabbler in many genres, she is known primarily for R&B stylings that register somewhere between TLC and Norah Jones—but Alma has a little something for everyone, at times dipping into pop jazz, folk, alternative rock, spoken word, and electronic dance music.