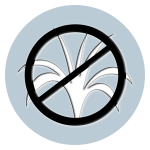 About

Weed Control Officer: Tom Leo

The Weed Control Department is responsible for the management and control of noxious weeds in Williams County. The department is governed by the Williams County Weed Control Board.
Equipment Rental

For $25 per day, the following equipment is for rent:

| | |
| --- | --- |
| 50 gallon UTV sprayer (two available) | 25 gallon ATV sprayer (one available) |

Please call (701) 572-4883 for more information and to reserve.
Chemical Information

Cost Share Program

The Weed Board has established a county-wide cost share program for the purchase of herbicides. The Board will take care of 80% of the cost for Plateau, Milestone, Tordon, and Escort restricted use herbicides purchased from the Ray Farmers Union, Pinnacle in Tioga, any of the Horizon Resources locations, the United Agronomy of Williston, or Nutrien.

To participate in the program, please contact: Agronomy Department at Horizon Resources: 701-572-8354 or the Agronomy Department at United Agronomy: Lance Skor, 701-570-5837

Certifications

If you wish to purchase Tordon 22K, you must hold a current Pesticide Applicators certification. For more information on how to obtain a license or become certified, please contact the NDSU Extension - Williams County Office at 701-577-4595.

For any certified individuals who would like to send a non-certified person to pick up Restricted Use Pesticides (RUPs), an Authorization to Receive Restricted Use Pesticides (RUPs) form must be completed and brought with you on the first visit.

Project Safe Send

Farmers, ranchers, pesticide dealers and applicators, government agencies and homeowners with unusable pesticides are encouraged to safely dispose of them at a Project Safe Send site. A site in Williams County will be located in Tioga (425 2nd St SE) from 8 am to 12 pm on July 22nd.

Project Safe Send is a safe, simple and non-regulatory program that helps people safely and legally get rid of unusable pesticides free of charge. Since 1992, more than 10,600 people have brought in over 5.5 million pounds of pesticides to Project Safe Send.

For more information, including a list of acceptable pesticides, please visit the ND Department of Agriculture website.