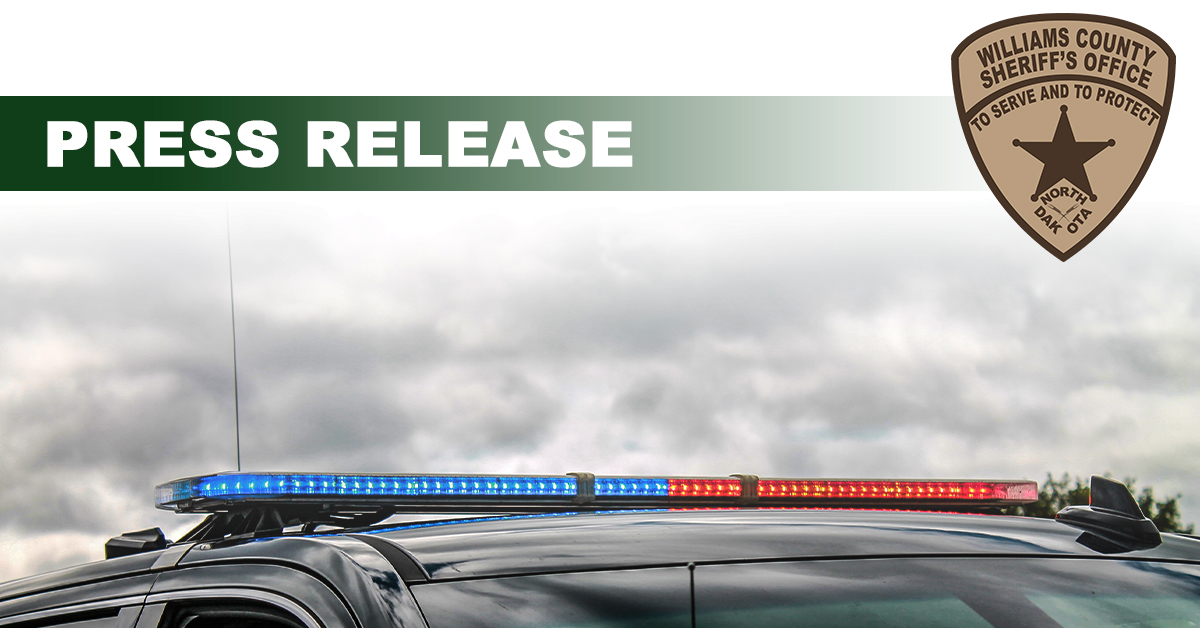 FOR IMMEDIATE RELEASE
May 18, 2021
For more information, contact:
Williams County Sheriff's Office
701-577-7700
sheriff@co.williams.nd.us
Sheriff's Office responds to drowning in the Little Muddy River
Williston, N.D., (May 18, 2021) – On May 17, 2021, the Williams County Sheriff's Office responded to a reported drowning in the Little Muddy River near 135th Ave NW and 56th St NW. The victim has been identified as 18-year-old Elijah Edmonds of Missouri.
In addition to the Sheriff's Office, the Williston Police Department, Williston Fire Department, and the Williams County Underwater Search and Recovery Team responded to the scene and aided in the recovery of the victim from the river.
The victim was located and transported to CHI St. Alexius Emergency Room where he was pronounced deceased.
Upon investigation of the incident, the Williams County Sheriff's Office has determined the death to be accidental
###