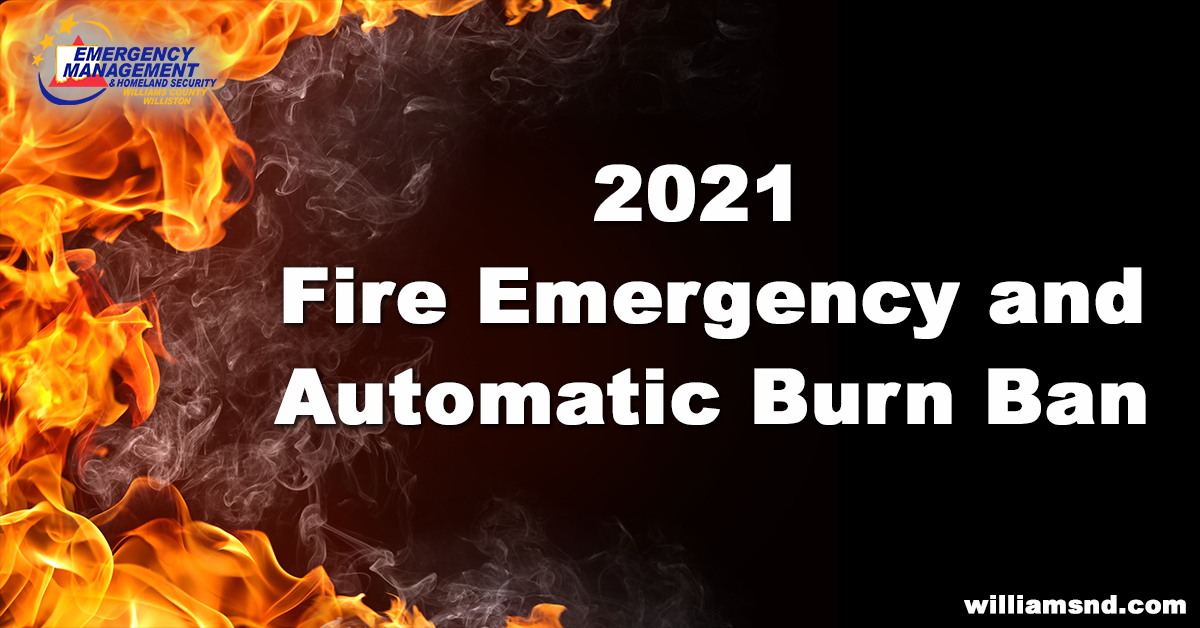 During the Tuesday, March 2, 2021, regular Williams County Commission Meeting, the 2021 Fire Emergency and Automatic Burn Ban for Williams County was approved. Any individual who willfully violates the Burn Ban is guilty of a Class B Misdemeanor (NDCC 37-17.1.10.1: Maximum sentence of 30 days in jail and a $1,500 fine).
The Fire Emergency and Automatic Burn Ban is in place whenever the Fire Danger Index is in the High, Very High, or Extreme Status and/or a Red Flag Warning has been issued for Williams County. It is critical that you verify the current Fire Danger Rating and local burn ban restrictions BEFORE burning and participating in outdoor activities.
The Fire Danger rating can be checked by visiting the ND Response website.
For more information about the Burn Ban, including exemptions, please visit the Burning in Williams County webpage.