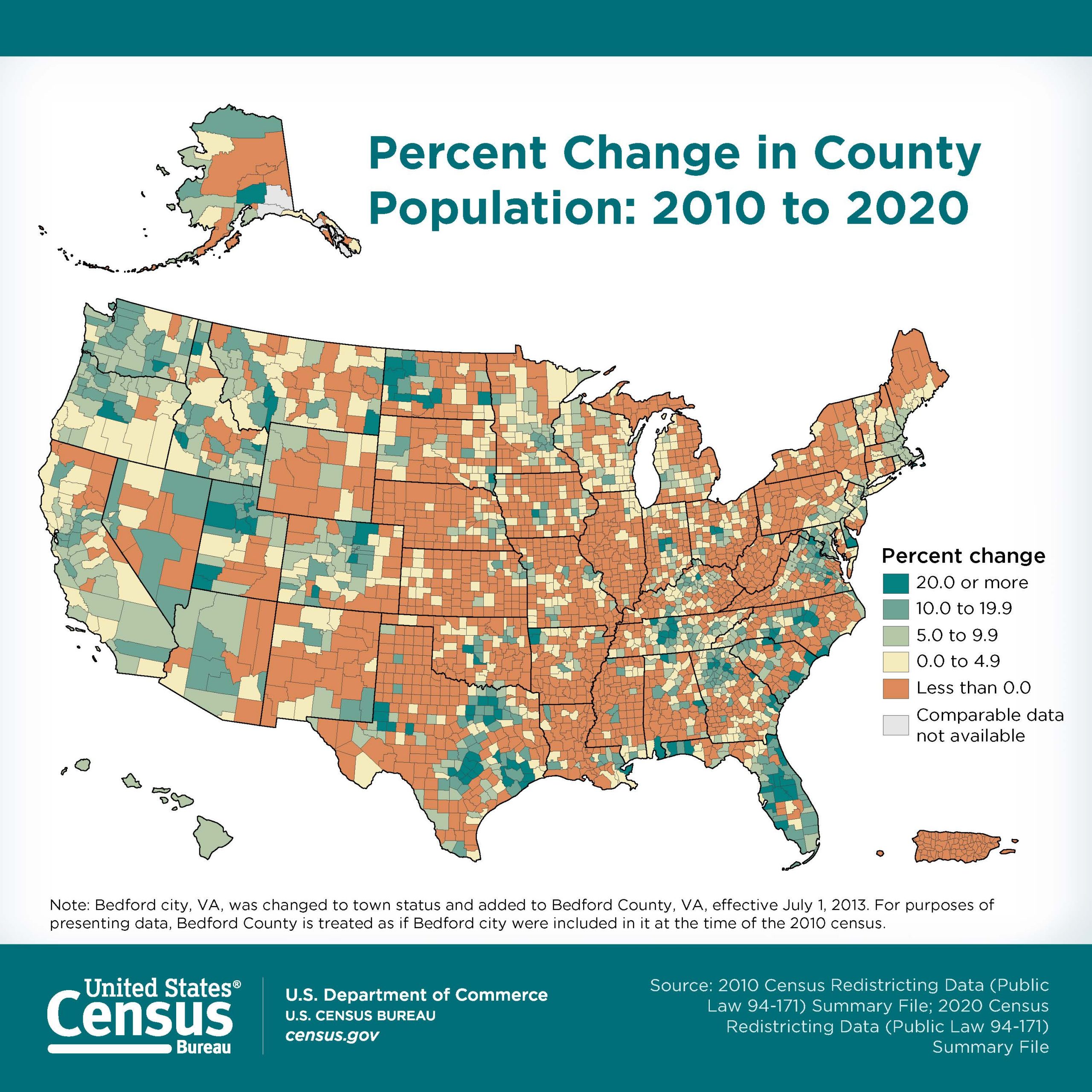 The results are in! The population of Williams County grew by 83% between 2010 and 2020! Nearly doubling the population, Williams County went from 22,398 residents in 2010 to 40,950 in 2020.
Data collection for the 2020 Census began in mid-March 2020 and ended in mid-October 2020. For the first time ever, residents were able to respond to the questionnaire online.
Census data is used for things like planning schools and businesses, applying for grants, distribution of federal funding, and much more.
Click here for more Census results.