Welcome to our new website!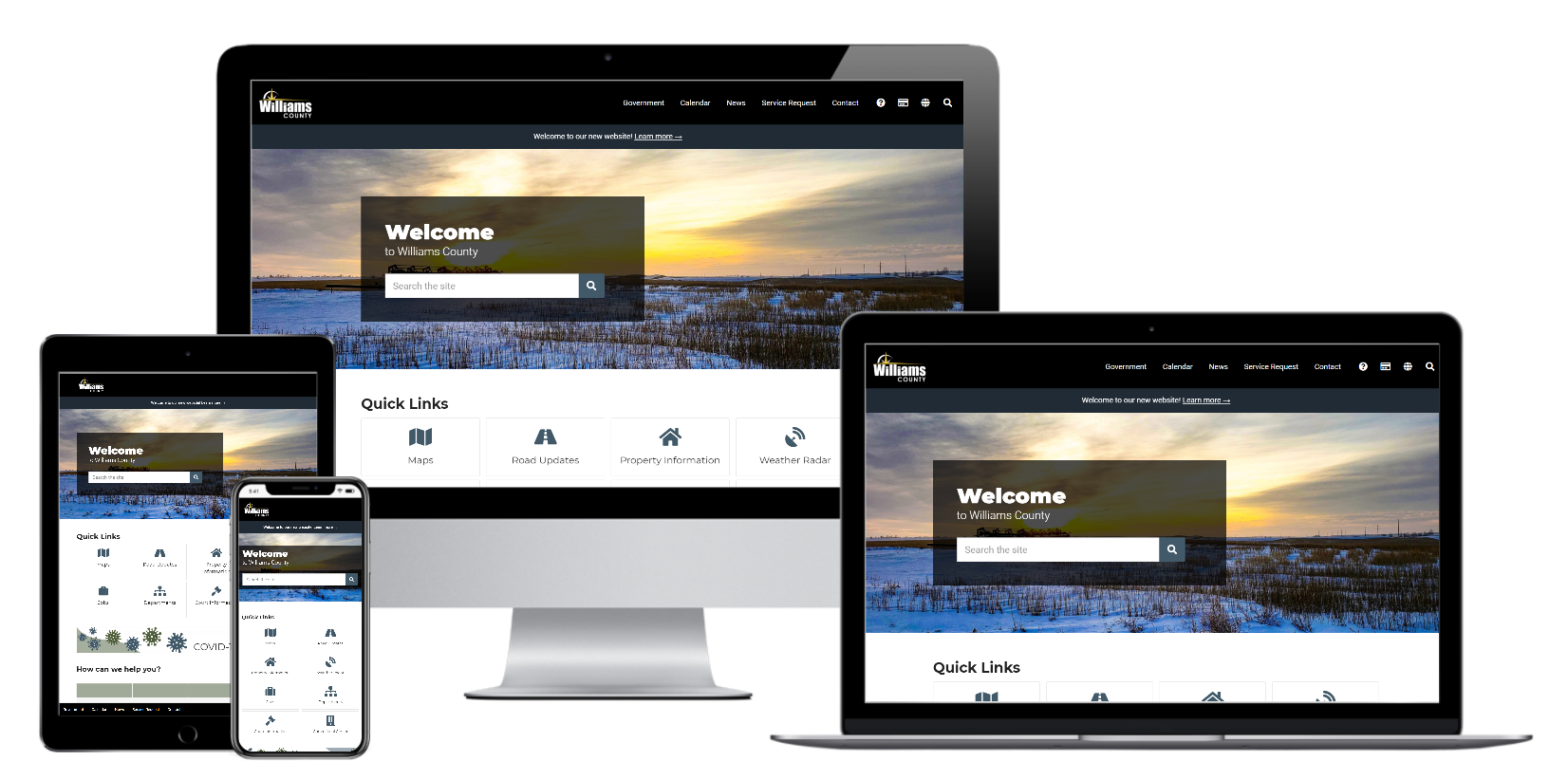 Not sure where to start? Try our new Search function to find exactly what you are looking for! Click the magnifying glass in the upper right hand corner to get started.
Want to explore County Departments? Head over to the Government section.
Looking for meeting information? Check out the Calendar.
Need to contact someone? Fill out a simple form on the Contact page to get in touch!
We hope that this new site is helpful and easy to use. Please contact the Communications Department with any feedback you may have.