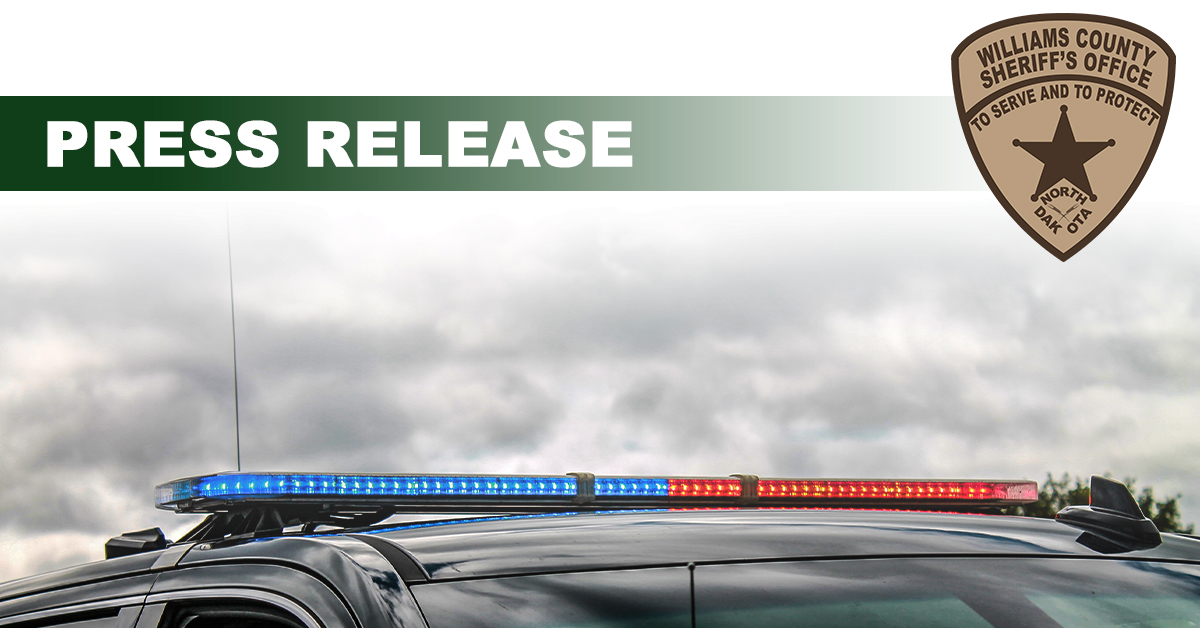 FOR IMMEDIATE RELEASE
January 10, 2022
For more information, contact:
Williams County Sheriff's Office
701-577-7700
sheriff@co.williams.nd.us
Sheriff's Office responds to suspicious individual
Williston, N.D., (January 10, 2022) – On January 9, 2022, at approximately 10:49 pm, the Williams County Sheriff's Office responded to Lukenbill Estates in Missouri Ridge Township, Williams County for a report of a male with a firearm.
A resident on Cottonwood Street reported a male with a gun had been knocking on their front door, but walked away. Approximately 10 minutes later, an individual on Charlson Street reported a male had used a firearm to shoot the lock on the front door of their home. The male attempted to make entry, but was unsuccessful. There were no injuries as a result of the incident.
The male was later arrested by the Sheriff's Office and identified as 26-year-old Devin Fischer of Williston. Fischer has been charged with Burglary (B Felony), Reckless Endangerment (C Felony), Terrorizing (C Felony), Tampering with Evidence on a felony charge (C Felony).
Fischer is currently in the custody of the Williams County Correctional Center. The situation remains under investigation and no additional information will be released at this time.
###