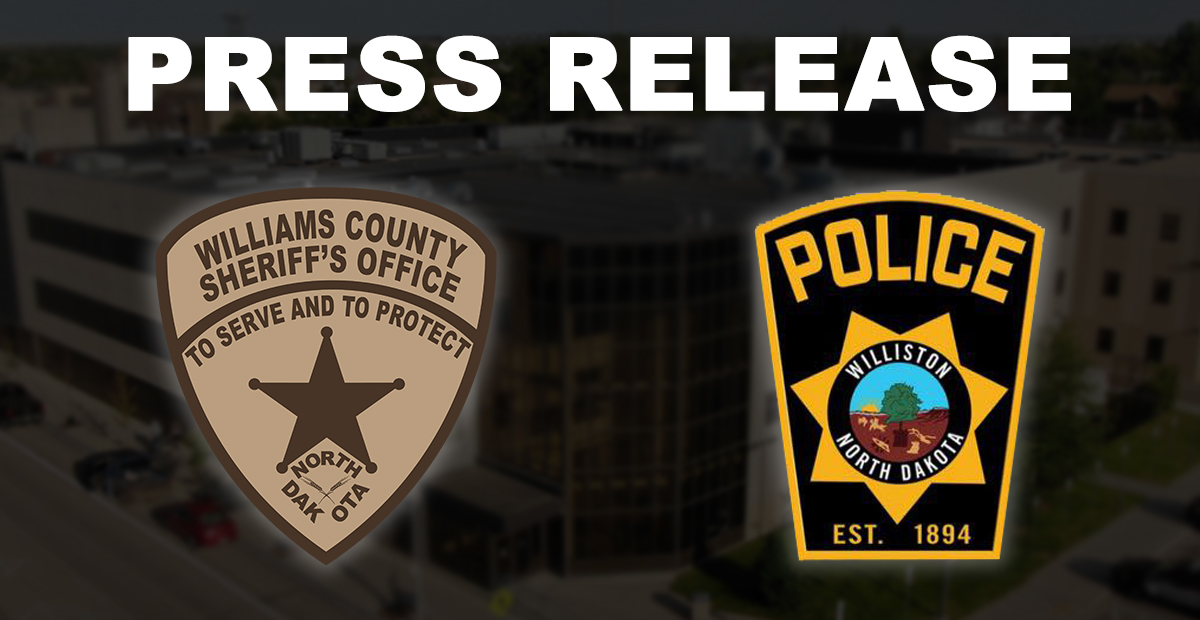 FOR IMMEDIATE RELEASE – JOINT PRESS RELEASE WILLIAMS COUNTY SHERIFF'S OFFICE AND WILLISTON POLICE DEPARTMENT
November 14, 2023
For more information, contact:
Sgt. Detective Caleb Fry | Williams County Sheriff's Office
701-713-3546 | calebf@co.williams.nd.us
Ofc. Heather Cook | Williston Police Department
701-577-1212 Ext. 5683 | cook@ci.williston.nd.us
Sex Offender Compliance Check Conducted
WILLISTON, N.D. (November 14, 2023): Between November 6 and November 9, members of the Williams County Sheriff's Office, the Williston Police Department's Street Crimes Unit, and members of North Dakota Parole and Probation worked together to conduct a sex offender compliance check in the City of Williston and rural Williams County.
This joint operation consisted of a compliance check of registered sex offenders living and working in the City of Williston and Williams County.
During this compliance check, 50 registered sex offenders were checked on, and out of those offenders, 38 were found to be compliant, and 8 were found to be non-compliant. There are currently 6 offenders still being investigated for compliance. For the offenders who are out of compliance, charges will be requested from the Williams County State's Attorney's Office.
###