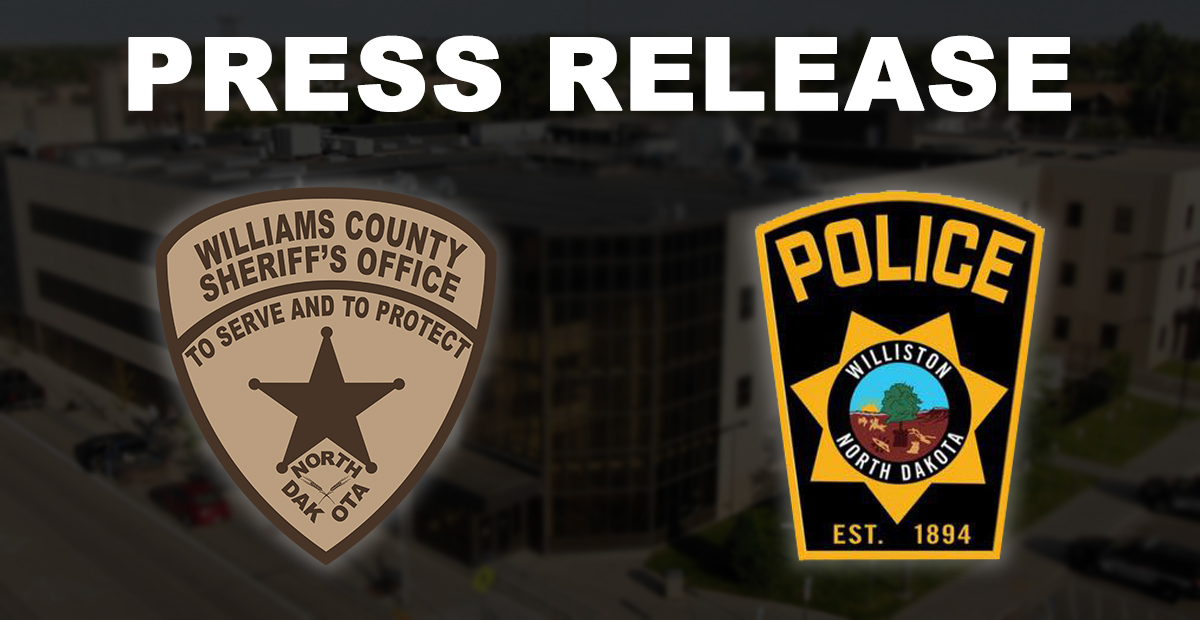 FOR IMMEDIATE RELEASE – JOINT PRESS RELEASE WILLIAMS COUNTY SHERIFF'S OFFICE AND WILLISTON POLICE DEPARTMENT
August 21, 2023
For more information, contact:
Sgt. Detective Caleb Fry | Williams County Sheriff's Office
701-713-3546 | calebf@co.williams.nd.us
Ofc. Heather Cook | Williston Police Department
701-577-1212 Ext. 5683 | cook@ci.williston.nd.us
Joshua Brock Martinez named in vehicle pursuit, shooting situation from August 18
WILLISTON, N.D. (August 21, 2023):  The Williams County Sheriff's Office, the Williston Police Department, and the Williams County SWAT Team jointly responded to a situation in the early morning hours of August 18, 2023, that involved a traffic stop, vehicle pursuit, and a law enforcement-involved shooting. An individual was apprehended at the scene and can now be identified as 43-year-old Joshua Brock Martinez. He has been charged with the following:
Refusal to Halt (B Misdemeanor)
Reckless Endangerment – Extreme Indifference – two counts (C Felony)
Terrorizing – Adult Victim (C Felony)
Violation of Domestic Violence Protection Order, 2nd or greater offense – two counts (C Felony)
Fleeing a Peace Officer – Vehicle – risk death/serious bodily injury (C Felony)
Unlawful Possession of Firearm – Violent Felon (C Felony)
Attempted Murder – Intentional/Knowing – Adult Victim – two counts (A Felony)
Discharge of a Firearm Within City Limits (B Misdemeanor)
Martinez is currently being held at the Williams County Correctional Center. The names of the law enforcement personnel involved are not being released at this time due to the ongoing investigation being conducted by the ND Bureau Criminal Investigation (BCI).
###