Ted & Kari at Epping/Springbrook Dam | Summer Concert Series
---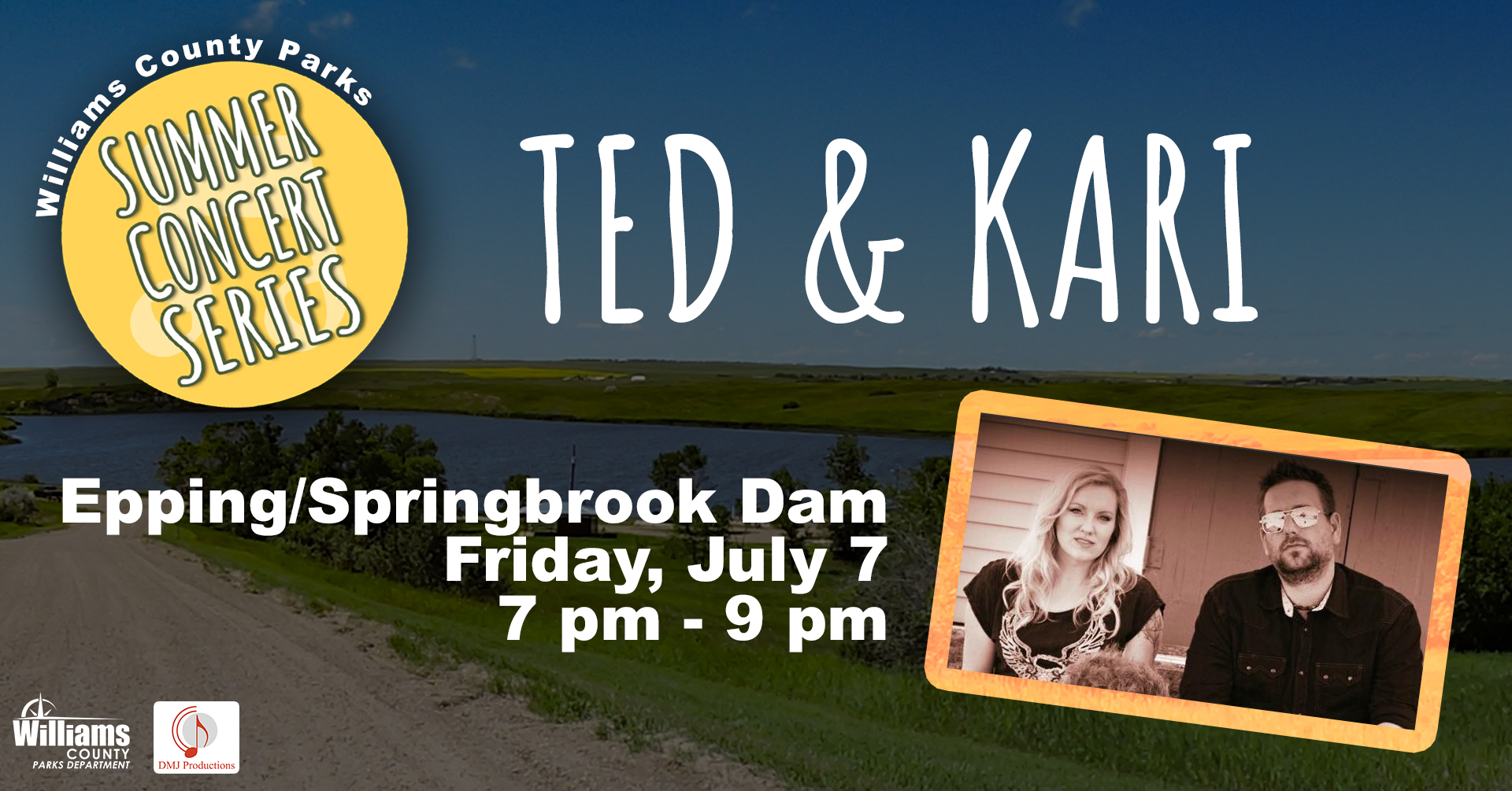 Williams County Parks and DMJ Productions are excited to present Ted & Kari at Epping/Springbrook Dam! Pack a picnic and come out to the campground at Epping/Springbrook Dam to hear some tunes and enjoy the evening! The concert is free and open to the public. Restrooms will be available, but please bring your own refreshments and chairs.
Visit Epping/Springbrook Dam
Book a Campsite
About the band: Ted and Kari are an acoustic duo from Tioga, ND that loves to have fun with a crowd! They play everything from rock to country to oldies to modern. In addition to covers, Ted and Kari incorporate original music.