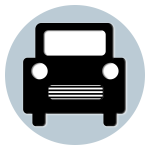 Appointments are highly encouraged
About
Department Head: Mica Lindsey
The Williston Motor Vehicle Office is operated by Williams County under contract with the North Dakota Department of Transportation.
Visit the Williston DMV for motor vehicle services such as registration and title work as well as passport services. The Williston DMV also manages a vehicle registration kiosk at Home of Economy.
This office does not process drivers licenses; please visit the DOT's drivers license website to find an office near you.