About the Initiative
On August 6, 2019, the Williams County Commission formally approved funding to conduct an external study that will collect and analyze data and information about public school districts
The overall goal is to compel a collaborative process, providing sound facts, analysis, and options for which optimal decisions can be made to ensure adequate, safe, and accessible school facilities for students across the County. Williams County is pleased to be working in conjunction with the Governor's Office and the Department of Public Instruction on this effort.
A kick-off meeting to develop the full scope of the study with Williams County public school district officials was hosted by the Governor's Office at the Mountrail Williams Electric Cooperative building on August 12, 2019.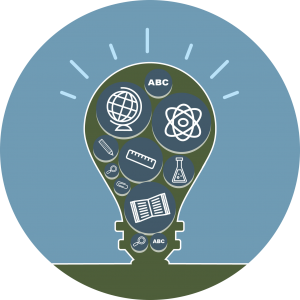 Timeline
August 2019: Funding approved and scope kick-off meeting held
October 2019: Team selected and study begins
November 2019: Initial meetings held with public school district leaders and stakeholders
11/14/2019: Study leads presented project process during a Special Meeting of the County Commission
 Download presentation
January 2020: Phone survey of randomly-selected Williams County residents begins; preliminary data and reports gathered by subcontractors presented to study team leads
February 2020: Phone survey completed; final reports completed by study subcontractors delivered to study team leads
March 2020: Final report submitted to Williams County and made available to the public
3/31/2020: Williams County hosted a virtual presentation from Dr. David Flowers and Dr. Jeff Schatz, the leads for the Williams County Education and Collaboration Initiative
Project Management
Dr. David Flowers and Dr. Jeff Schatz, former school district superintendents and career educators, are leading the team of consultants tasked with delivering a comprehensive solutions-based analysis about Williams County's six public school districts.
In West Fargo, Dr. Flowers facilitated three long-range facility planning task forces that made recommendations to the school board and community for how to accommodate their accelerated growth. Since retirement in 2018, Dr. Flowers has helped promote innovative practices in North Dakota, including initiation of an Innovation Academy that is in its second year and has helped train teams from over 20 school districts across the state, including Williams County. He has also helped initiate the Teacher Leadership Academy through NDSU and is currently the university liaison/instructor for an academy being conducted in Jamestown/Edgely.
Dr. Schatz was a teacher, athletic director, and high school principal with Grand Forks Public Schools for 21 years. In 2009, he transitioned to Fargo to oversee the construction and opening of Davies High School before being named superintendent in 2012. During his tenure as superintendent, Dr. Schatz facilitated the revamping of the district's strategic plan and operational plans. He has also served as an adjunct professor and has taught several graduate courses at NDSU and UND. Since his retirement in 2018, he has been a consultant across the state, facilitating strategic planning efforts for non-profit organizations and school districts. His past and current consulting work spans more than 22 school districts in North Dakota.
Components and Team
1. Budget, Finance, and Taxation
Scope will be focused on, but not limited to, expense/revenue; level of bonded indebtedness, expenditures and revenue per pupil; taxable valuations; mill levies; current, past and future capital improvement projects; history of referendum attempts.
The Budget/Taxation and Finance components of the initiative will be conducted by Mark Lemer and Brent Bogar. Mr. Lemer, the soon-to-be retired business manager for West Fargo Public Schools, is a recognized leader in North Dakota school finance with a mastery of the school funding formula. He has experience with overseeing the details of construction and outfitting of construction and remodeling projects for school facilities. Mr. Bogar, a former resident of Williston and City Commissioner, will assist with data collection and analytics related to finance and taxation issues to help find solutions to provide a great quality of life in Williams County. He is a senior consultant with AE2S, an engineering and consulting firm headquartered in Grand Forks.
2. Student Enrollment and Demographics
Scope will be focused on, but not limited to, data-driven analysis of enrollment; student residence demographics; cross-district enrollment; current and future residential property demographics.
Data gathering and analysis of student enrollment and demographics will be performed by Robert Schwarz, AICP, CEFP of RSP and Associates. RSP and Associates has worked with more than twenty North Dakota school districts over the last decade, including two in Williams County. RSP and Associates is based in Overland Park, Kansas.
3. Curriculum and Student Opportunity
Scope will be focused on, but not limited to, general curriculum programs; extra-curricular offerings; special education resources; career and technical education availability; advanced placement and dual credit opportunities.
Information and data gathering regarding the County districts' student opportunity strengths and areas of need about curriculum and student opportunity will be conducted by Dr. Jeffrey Lind. Dr. Lind is a highly respected North Dakota educator, currently a professor at the University of Mary and a former professor at NDSU. Dr. Lind has also worked in K-12 education as the assistant superintendent in Mandan and superintendent in Rugby earlier in his career. Dr. Lind is knowledgeable regarding AdvancEd, the state's adopted accreditation model, as well as about best practices based on evidence and research to support students' access to a guaranteed, viable curriculum.
4. Property and Facility Assessment
Scope will be focused on, but not limited to, facility age; current facility utilization and capacity; deferred maintenance issues; modular/rented space solutions being utilized to address over-crowding.
The team of JLG Architects for this study will be led by Dan Miller, AIA, JLG's Principle-in-Charge of the JLGk12 Practice studio. Katie Becker, AIA, JLG's dedicated K12 Planner will oversee the condition assessments, education adequacy/capacity studies, and the generation of potential solutions. While not tasked with primary study work, Nick Lippert, JLG's local project manager, will provide the team with insight into the local school districts and local logistical assistance as needed.